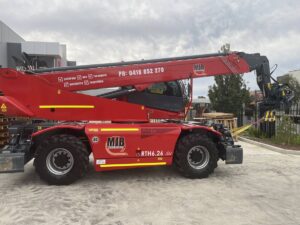 TELEHANDLERS
TELEHANDLERS
MJB possess a fleet of 3 tonne, 4 tonne &
6 tonne JCB Telehandlers.
EXCAVATORS
EXCAVATORS
MJB have our own fleet of excavators from 1.8 tonne through to 25 tonne with various size buckets, rippers, hydraulic grabs & drilling rigs.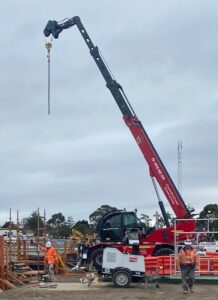 MAGNI TELEHANDLER
MAGNI TELEHANDLER
Our latest asset is a 6 tonne / 26 metre boom Magni Telehandler with winch cable & hook. Unit has height & slew restrictors for working around rail, powerlines and tight areas with a small footprint setup. The Magni Telehandler also converts into a 26 metre boomlift with basket.
FORMWORK & CONCRETE PLANT
FORMWORK & CONCRETE PLANT
Placement & finishing of concrete with a range of finishing tools from small wall trowel machines up to ride on trowel machines.
We build in our yard pre fabricated craneable form work with temporary works design.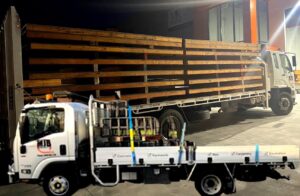 TRUCKS
TRUCKS
Our fleet consists of small flat trays, 3 tonne tippers and heavy rigid beaver tails with hydraulic ramps.
BOBCATS
BOBCATS
Bobcats available for all projects.